5 Most Useful Farming Apps in Kenya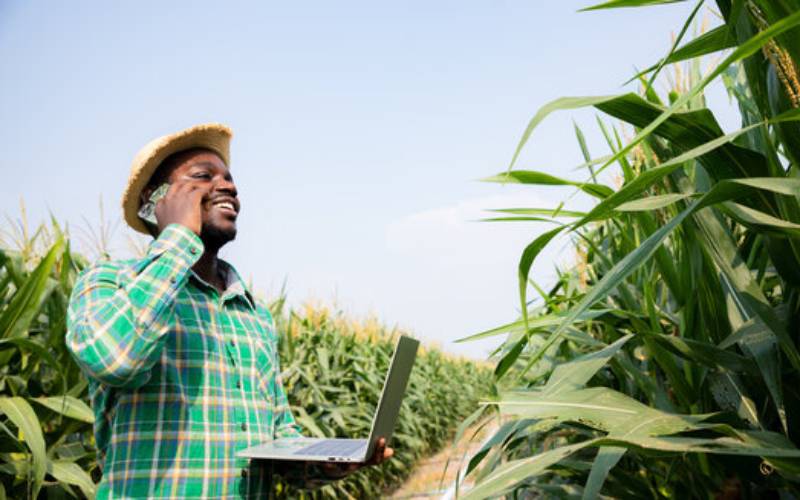 The World Bank says that to meet Kenya's growing food demand and to reduce poverty in agricultural areas, technology must be at the forefront of all farming practices. To do this, small farmers must use agro-technology as a means to increase and modernize their production, which in turn increases incomes.
Here are 5 farming apps that should tip the pendulum in favor of low-income farmers. These applications are designed to promote economic growth and efficiency in agriculture.
Mkulima Young
Designed as an online marketplace for farmers, Mkulima Young is an app developed by a farmer and run by a team of digital entrepreneurship experts. A quick glance at the app displays a wide range of agricultural products, marketed by farmers to other farmers and consumers. Products such as raw honey, fish, and even pigs are easily discernible on the page.
MyFugo
MyFugo presents itself as a financial services application for farmers. On the app's LinkedIn profile, the app's creators explain that the sole purpose of the app is to help dairy farmers get dairy cows by offering low-cost loans. The app also facilitates the use of mobile software and cow collar hardware to help farmers monitor animal health as well as manage breeding.
Choice Mbegu
With consolidated data from trusted seed companies such as KALRO, Mbegu Choice helps farmers find the best seed variety to plant based on their needs. By answering a few questions, the app is able to suggest the most suitable strain for you. The questions seek to determine weather conditions, the location of the farmer, particular properties such as cooking time, and drought-tolerant varieties. Through the app, farmers are therefore able to make the right seed choices every planting season, sparing them the despair of trial and error.
Soko Yetu
With Twiga's Soko Yetu mobile app, distributor farmers' diverse assortment of agricultural products is made available to retailers, allowing them to shop and have it delivered to their doorstep within 24 hours. Currently, the application displays 4,000 suppliers and at least 35,000 sellers. The biggest problem the app continues to solve for farmers is providing adequate market security to farmers and sellers.
FarmKenya App
Save the best for last, they said, and I did! FarmKenya has long been known as a vital app for all agricultural information. And for good reason. Equipped with the latest agricultural news, the application is the light at the feet of the farmer, allowing him to make informed decisions about his job. Likewise, our expert veterinarians and agronomists are constantly updating the app with crucial information to guide the farmer. An initiative of The Standard Media Group, the FarmKenya app and website have quickly become trusted household products.
Want to get the latest farming tips and videos?
Join us