A special command team to resume the Laikipia security operation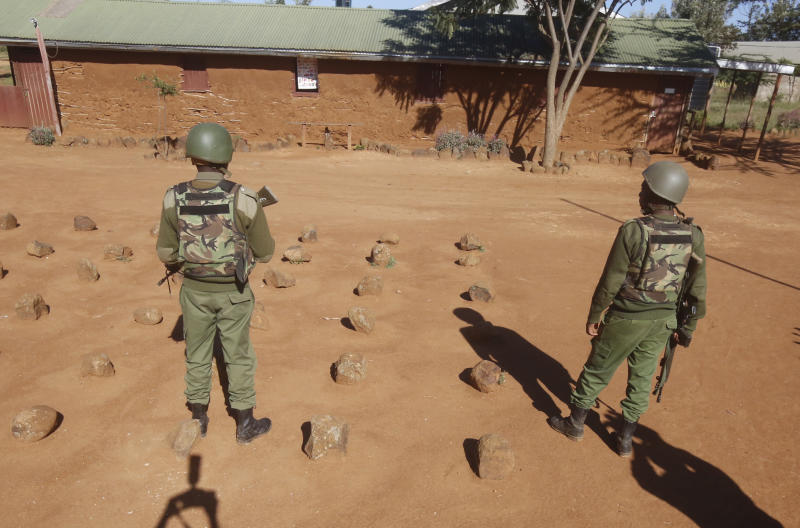 The government has announced new measures to strengthen security in Laikipia County, where at least 11 people have been killed in the past two months.
Home Secretary Dr Fred Matiang'i said in a statement that despite the ongoing security operation a month later, the bandits continue to terrorize the residents.
"The government notes with deep concern that despite the efforts to impose peace and stability in Laikipia, die-hard bandits continue to take advantage of the drought that prevails in neighboring counties," said the SC.
The government stressed that bandits fashioned as shepherds in search of pasture had left their home counties of Samburu and Isiolo counties to continue committing criminal invasions.
"Criminals are still trying to challenge the government's determination to restore normalcy and economic livelihoods for the people of Laikipia," said the SC.
Despite the reinforced presence of security teams, the armed and daring bandits shot dead three people on Sunday evening; two in Eighteen Village and another in Mbogoini Village.
Last week, the bandits carried out a series of raids in various villages of West Laikipia where they took away dozens of head of cattle, some of which were recovered by security agents.
In two separate attacks, five reservists from the National Police (NPR) were shot dead by the bandits, leaving one dead and four others shot and wounded.
Following the attacks, Matiang'i announced yesterday that a special command team has been formed to monitor and review the operation which has not made much progress in stopping the attacks.
"An immediate enhancement of the current security operation will be undertaken to include a crack operation in the affected area. Special forces and additional equipment under the reinforced command will be deployed as part of the operation, "said Matiang'i.
The operation is currently being led by a multi-agency team that includes officers from the National Police Service (NPS), border patrol units and the Kenya Defense Forces (KDF).
The government, however, appeared to extend its amnesty through a soft power directive to invaders ordering that "non-residents of areas designated in Public Order (County of Laikipia) Order No. 2 of 2021 leave the country. zone ".
On September 6, the government issued similar orders to illegal herders, giving them a 48-hour ultimatum to leave the area.
The rebel bandits, however, hid in the vast Laikipia Nature Conservancy from where they continued to terrorize the residents.
The government has also imposed a dusk-to-dawn curfew on Laikipia in an attempt to facilitate security operations and monitor the movement of bandits.