Animal encounters in Africa – TNT Magazine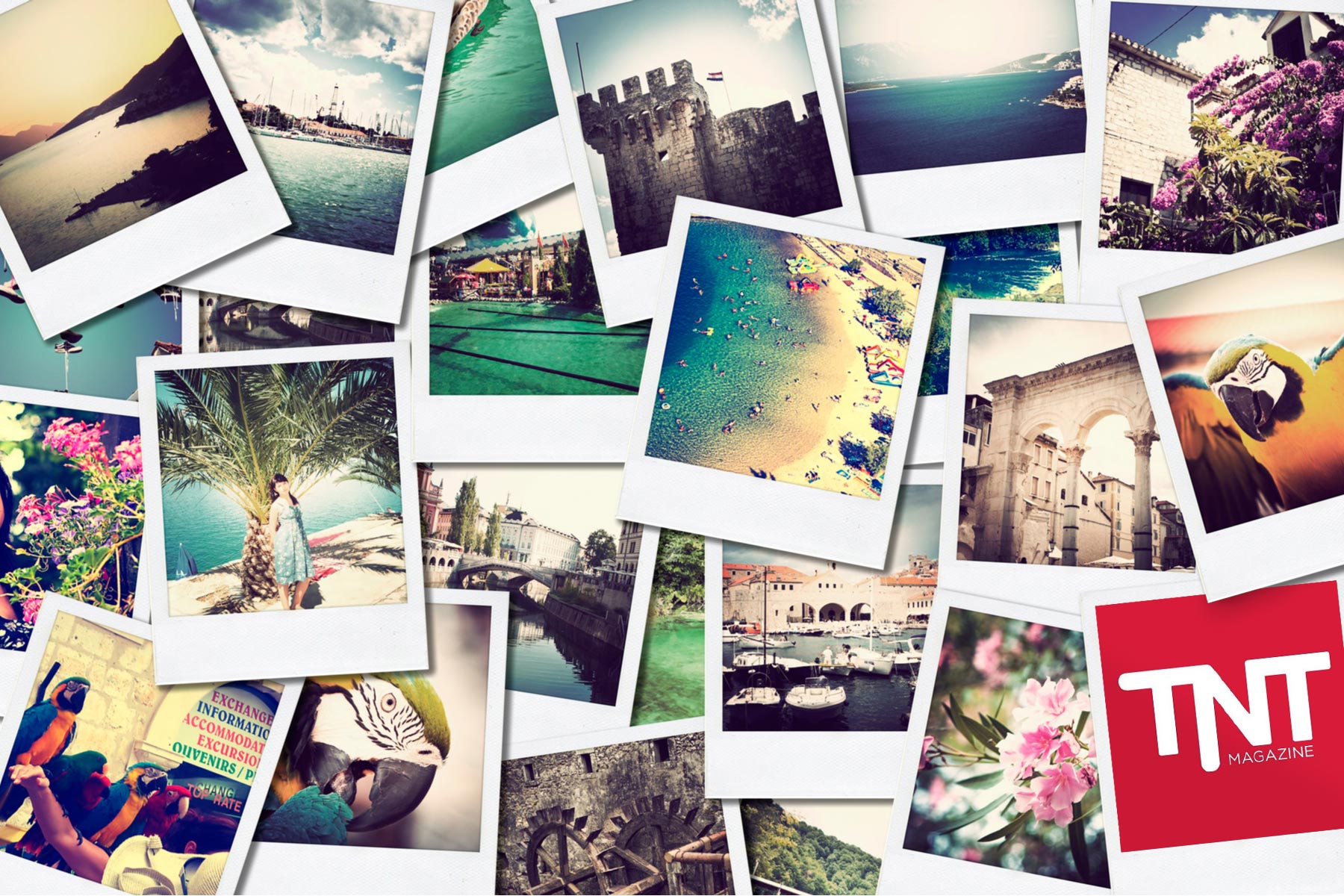 But it is not difficult to impress a new visitor to East Africa. On the first day we ooh'd and ahhd to every animal that crossed our path. Our enthusiastic rush to the opposite window of the land truck could have tipped it over if there had been a few more people on board (luckily it remained upright as stranded outside a broken truck with lion pride. nearby, it's not my idea to have fun).
We were disproportionately excited by the sight of two rhinos in the distance. Without binoculars you'd be forgiven for thinking these were big boulders, but we were still captivated. The truck stopped for every Thomson gazelle – a sight that would soon seem unremarkable – and we all tried desperately, but to no avail, to zoom in for a perfect giraffe caught in the dying light. We were even in awe of the birdlife, but in this case it wasn't just a case of day one fascination.
Lake Nakuru National Park is famous for the hundreds of thousands of flamingos that adorn the shores of the lake and feed on algae. It's a noisy sight as pink and white birds flutter in the shallow water. The shore turns red with their presence as far as the eye can see, but it's not just the flamingos that come here to enjoy water sports. Groups of pelicans swim past us, dipping their heads underwater in unison.
Marabou storks dominate the water's edge and white egrets perch on the backs of grazing buffaloes. I am even delighted to see a seagull, although I grew up in a coastal town. The sun begins to set as we contemplate this spectacle, in awe of our first day of safari. But soon another day dawns and the inevitable questions arise: "Do you think we'll have a photo of a crocodile eating a wildebeest?" "When will we see an elephant?" "Are there lions here?" We don't ask for much.
But, surprisingly, we're not disappointed (although we never see a croc attack, which might be a good thing). Lions aren't plentiful at Lake Nakuru, but soon a young female crosses the road in front of our truck and takes a mid-hunt nap just off the dirt road. It's like she's on the payroll. We are also in awe to see a female white rhino and her two week old baby measuring from our window. We all frantically remove the blur "rock or rhino?" images from our memory cards to make room for the ever-increasing number of nature shows.
After a few more than satisfactory days near Lake Nakuru, we move the camp to Lake Naivasha, 86 km from Nairobi. Here we have the freedom to explore the park on foot (although accompanied by an armed ranger). We get incredibly close to the park's many antelopes, zebras, and giraffes and watch the long-necked wonders awkwardly climb from a sitting position – didn't even know they could sit. The only sign of danger comes from the sound of a cocked rifle.
Our ranger escort braced for an attack as an angry and unpredictable mother buffalo stares down at us. We shyly back up on tiptoe, away from her and her new baby. The second and last time I'm scared on this trip is later today. There are six of us aboard a small boat (a bit bigger than a canoe, actually) and we try to spot hippos – the animal that has the dubious honor of killing more people in Africa each year than other. When one of them appears next to our now-seemingly inadequate boat, with a loud blast and accompanying spray of water, we all back up in fear. The next time he descends into the dark waters of Lake Naivasha, we'll ask our guide some very appropriate questions such as "How long can hippos stay underwater?" "" And "how far can they travel there during that time?" The answers are "five to eight minutes" and "quite a distance". Anguishing.
So far we had seen a lot of buffaloes, had approached a rhino and watched a lion barely move for what seemed like hours, but that was only when we traveled to the Masai Mara , Kenya's most famous country. reserve, that we could tick our "big five", a term coined to designate the animals considered as the most difficult to hunt.
It seems that lions are all over the Masai Mara. We watch a bearded man roar instructions to his obedient wife, and not far from the road a pregnant lioness, with bad table manners, lazily walks past our truck, blood streaming from her mouth and down her front paw . Elephants are not uncommon here either, and we get a close-up view of an entire family (including cute baby calves) as they actively walk past us.
But a well-camouflaged leopard draped over the branches of a tree is by far the best place (geddit?) Of the trip. We look, we zoom, we photograph. Even our guide is impressed. It certainly beats a bare ass monkey with a banana.
Wildlife in Nairobi
Feed him …
The tongue of an adult giraffe is around 50cm long, which means there are few sensations stranger than licking the palm of your hand. gel). The workers distribute two handfuls of tasty food pellets per person and the hungry Rothschild giraffes laze it up (or grab it in their mouths from a small distance, as it did before I worked the nerve to get close enough) . See .
Eat it…
If feeding animals is too much of a petting zoo for you, you might prefer to eat them. Nairobi's hugely popular restaurant, Carnivore, is a meat-eating paradise where you can eat ostrich and crocodile (better than the other way around!) And the food doesn't just taste great, it tastes good either. looks amazing as it slowly roasts on traditional Maasai swords over a large coal pit at the entrance to the restaurant. But maybe the best thing about Carnivore is that the food doesn't stop until you admit defeat. An army of sculptors move from table to table carrying the meat-laden Maasai swords, carving portions on your plates until you lower the little flag in the middle of your table.
The Maasai
That's right, white men can't jump. But to be fair to the guys on our tour group, who all got into it, they were competing against some of the best in the world. The Maasai warriors, draped in their distinctive red cloth and decorated with beads (or in the case of a man, a green plastic hand mirror tied around his neck) made every giant leap seem without effort as they performed their traditional dance – an awe-inspiring spectacle of strength and ability. If they were a foot or three taller, I'm sure the NBA scouts would give them as many cows as they need to get them onto the basketball court.
The Maasai, one of the most recognizable Kenyan tribes, judge wealth in terms of cattle and believe that all the cattle in the world are theirs. When a member of our party admitted to owning 2,000 head of cattle on a property in Australia, our local guide looked a little impressed before saying, "We're coming and getting them." Anguishing. But the cattle are not just their savings account – the Maasai depend on almost every part of the beast. They drink the milk and blood and use the dung for fuel and to make their homes (little tardis-like huts that surprisingly don't smell). Cow's urine has medicinal and cleansing properties, and the skin is used to make weapon sheaths, clothing, mats and mattresses – which we have been told are comfortable to sleep on, although we have all taken their word and returned to the familiar confines of our western tents.
Rebecca Galton traveled to Kenya with Intrepid Travel (020-3147 7777) and Kenya Airways (01784-888 222).
Eight-day Kenya Wildlife Safari starts at £ 385 plus local payment
from US $ 305 and return flights from London to Nairobi start at £ 450.