Briton defends Kenyan jailed for killing her husband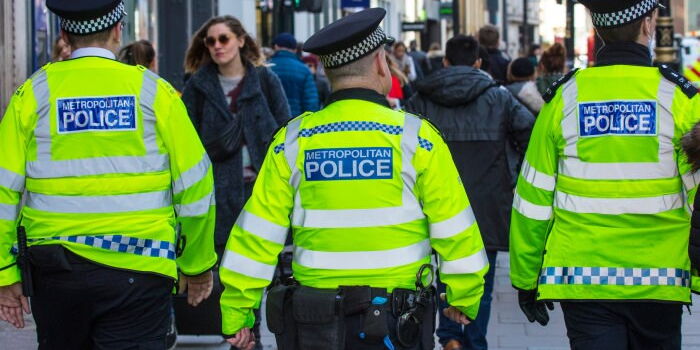 A British woman seeking justice for her husband who was killed in Kenya while on holiday has defended the man convicted of the murder.
According to the woman, Jude Tebbutt, their villa was raided by unknown assailants on the fateful night while they were enjoying their holiday in Kenya.
She doubts that the man who was convicted of the murder is the real culprit. Tebbutt said authorities "put a man in jail who shouldn't have been put in jail."
David and Jude Tebbutt
Courtesy of the BBC
Eleven years after losing her husband, Tebbutt told the BBC that she believes her killer is still at large.
"David's real killer, who can only be one of two men – and I could recognize these men today – they are out there living their lives and they have no consequences."
It has now emerged that a senior British police officer 'omitted key forensic evidence' in a trial linked to the murder of a Briton, David Tebbutt, and the abduction of his wife Jude in Kenya.
A Kenyan, Ali Kololo, was found guilty of robbery and sentenced to death. The sentence was later commuted to life imprisonment.
The UK police watchdog said former officer Neil Hibberd would face gross misconduct if he did not retire.
Hibberd was the detective from the UK who was sent to Kenya to help with the investigation. When Kololo was sentenced, the court noted that the British detective's testimony formed part of the reasons for judgment.
The Independent Office for Police Conduct (IOPC), UK, found that the British police officer omitted key forensic evidence and incorporated elements of an account given by Kololo. It was against the law.
"The only evidence linking Mr Kololo to the scene was the footprints from the thong shoes. No photograph was ever produced of these footprints," read a complaint from Reprieve to the Metropolitan Police.
"They did not match Mr. Kololo when he wore them in court and no forensic evidence has ever been produced to link Mr. Kololo to the shoes, or the shoes to the crime scene. Mr. Kololo has always denied that the shoes were his."
Hibberd provided evidence to link Kololo to the crime scene in his official witness statement and oral evidence in court.
Ali Kololo, was convicted of robbery and sentenced to death
Courtesy of Sky News
But Tebbutt criticized the outcome of the case and further revealed that she could identify the men who kidnapped her the same night her husband was killed. She maintained that it was not Kololo.
"I've always trusted the police to do the right thing, but that obviously highlighted that they didn't do the right thing.
"In fact, it highlights that there was wrongdoing by a lead investigator, a senior member of the police force who really should have known better," Tebbutt said.
chabaab death violence murder kill suspicious