Cooper and Fulton Rotary Support Humanitarian Work in Kenya | New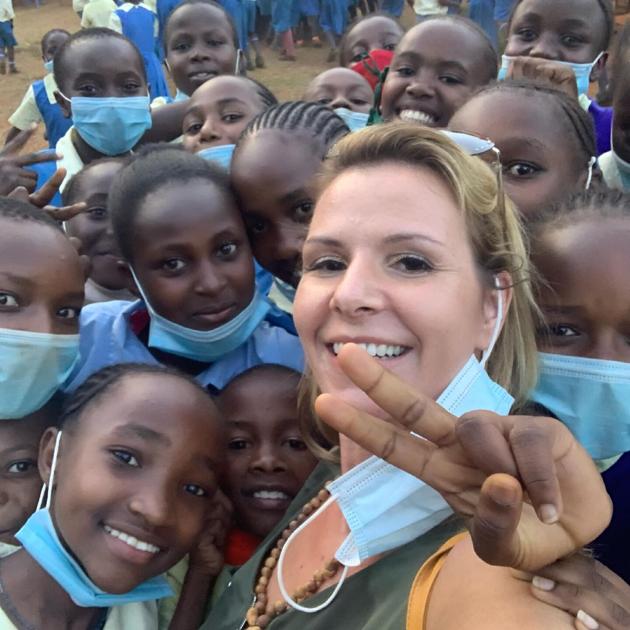 FULTON – Fallon Cooper traveled to Kenya in March to work with Can Do Kids International and shared his experience with the Fulton Sunrise Rotary Club at a recent meeting.
This was Fallon's first trip to work with the organization, but it won't be the last, she said.
"I am passionate about the impact that a small group of people can have on the lives of school-aged children in Kenya," said Cooper.
Educational practices are specific to each country; in Kenya, students who can attend school can receive education up to grade eight. After that, only 10 percent can continue to attend government-funded education. There are many barriers that affect a child's chances of getting an education, Cooper said, including water availability, which is inconsistent in Kenya. Children walk for miles every day to collect water for their families' needs, and Cooper said Can Do Kids International provides water tanks that collect and clean rainwater. As the need to walk to fetch water is reduced, the goal is to send more children to school.
Girls are at a distinct educational disadvantage after their menstrual cycle because they lack hygiene products, Cooper said, and one of Fallon's goals on her trip was to help the girls in the village to solve this problem. She provided 10 sewing machines and taught them how to make the products so that they could go to school all month.
For more information visit www.candokidsinternational.org.
Fallon's contact is Karanja Mburu Wamatangi, Honorary Rotarian, in Muranga County, Kenya. If supporters donate and include Fallon's name, he will be directed to projects that she supports now and upon her return to Kenya.
Fulton Sunrise Rotary meets Friday mornings at 7 a.m. via Zoom. For more information, contact Peg Donnelly at (315) 593-3746, or find them on Facebook.