Corruption still the enemy of decentralization eight years later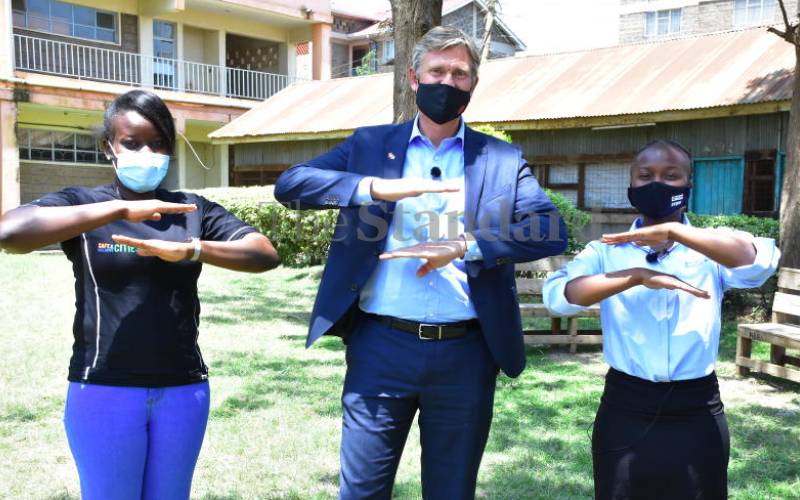 A diplomat expressed concern over rampant corruption in county governments eight years after decentralization began.
Speaking yesterday at the eighth State of Decentralization address attended by governors in Nairobi, Danish Ambassador Ole Thonke, who chairs the donor working group on decentralization, however said there was much to celebrate about decentralization.
"Decentralization is a key element in ensuring a more equitable distribution of resources and economic growth … I have seen this in my travels in various countries and it is incredible to witness this transformation so far", did he declare.
The envoy commended Devolution CS Eugene Wamalwa for his efforts to build good relations between the county and central governments. "Article 210 of the Constitution speaks of openness, accountability and citizen participation in the development of Kenya, and it is important to have this contract for the purposes of development and accountability," he said. .
The Chairman of the Board of Governors, Martin Wambora, highlighted the successes and failures achieved so far.
In the health sector, Wambora said maternal and child health programs have also resulted in marginal increases in skilled deliveries, contraceptive use and immunization coverage.
"County governments have hired 101,797 community health volunteers in 7,011 community units to promote the delivery of public health services," he said.
He said community health volunteers have played a central role in response to the Covid-19 pandemic.
Wambora said county governments have saved 7.3% of 2020/2021 budgets for the agricultural sector which has been hit hard by the Covid-19 pandemic.
County governments, he said, purchased 2,192,493 doses of various vaccines for vaccination of livestock, provided 11,975 subsidized AI services, distributed 974 breeding cattle, goats and sheep, and introduced commercial breeding. of poultry by supporting farmers with 31,703 improved kienyeji chicks.
Wambora said challenges for counties included late payment of a fair share to county governments and delayed settlement of outstanding bills.