Decentralization is in the works, we can improve it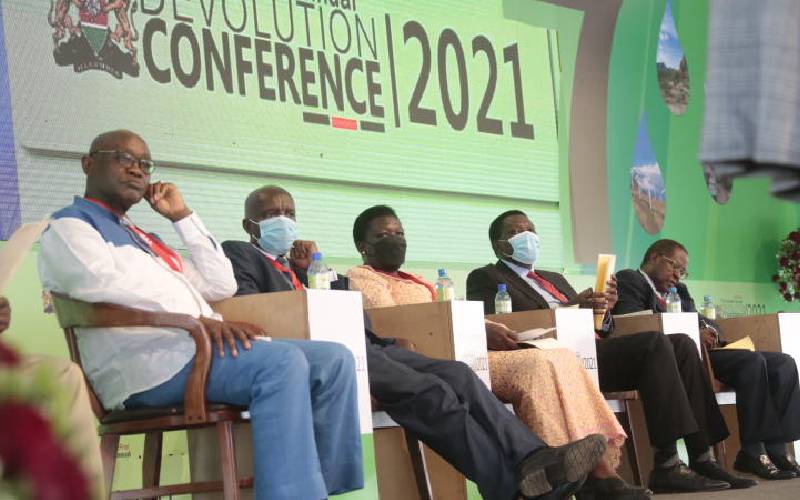 Women are the backbone of the economy, playing vital socio-economic roles across the world. Globally, there is a sustained demand for empowerment initiatives targeting women, based on the fact that they are instrumental in uplifting rural communities.
Women have a dual role as producers and catalysts in the full range of activities that drive an economy. When more women work, the economy grows. Kenya and other sub-Saharan countries can attest to this.
However, while their role in economic emancipation is indisputable, their contribution to governance and political revolution is still struggling to gain ground. But over time, more open and inclusive nations and societies tend to be more prosperous, efficient and resilient. This is demonstrated by overwhelming data on the contribution of women and young people.
According to UN Women, gender equality in the highest positions of power in the world will not be achieved for 130 years. And only 10 nations have a female head of state and 13 countries have a female head of government.
The 2010 Constitution opened space for women's political participation in Kenya. Although the rule of the genre remains elusive, we have noted milestones in the journey.
The journey has only just begun. And nearly 10 years after decentralization began, women leaders have their work cut out for them. I believe the time has come for more women to have a voice in the upper echelons of power. That's why I'm looking to be governor of Homa Bay in the next election.
My push is based on four main themes: establishing a transformative, effective and inclusive governance system, improving the health and well-being of citizens, ensuring food security, job creation and poverty eradication, empowering women and young people and harnessing untapped cultural and tourism potential.
To realize the potential of decentralization, there has never been a better time to root out corruption and usher in good governance. Poor governance practices are largely responsible for our county's current social, political and economic challenges. Ten years after decentralization, our large department is still facing emerging socio-economic challenges.
Looking back, having served two terms as a county deputy, my antidote would be careful use of resources. A change of course is needed to address the age-old challenges of poverty, corruption, lack of health standards and high disease burden, poor infrastructure and insecurity.
My rallying cry is the promotion of evidence-based policymaking and the rule of law. Supporting citizen participation in policy development and implementation is key to achieving inclusive governance.
Recognizing that agriculture is the backbone of the economy, I foresee a situation where, through innovative agricultural development models, we can catalyze economic growth in Homa Bay, reduce poverty, improve food security through climate-smart agriculture and increase farmers' incomes. It can be done. We can have food on the table, money in our pockets.
As I launch my candidacy for governor tomorrow, I promise voters change and restoration of glory.
They say together we will. It is not about me but about the interests of a county that is close to my heart. My philosophy is "Genowa" (our hope). Yes, our collective hope and determination will make things better.
The writer is the aspiring governor of Homa Bay County.