Drones will boost the achievement of universal health coverage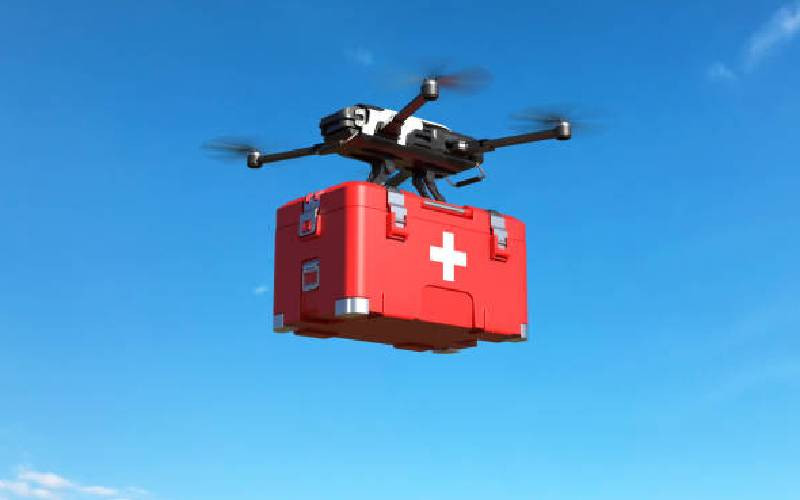 Universal health coverage (UHC) enables countries to make the most of their greatest asset: human capital.
Supporting health is a fundamental investment in human capital and economic growth. Without good health, children cannot go to school and adults cannot go to work. It is one of the largest sectors in the global economy and provides 50 million jobs, the majority of which are held by women.
In Kenya, UHC was launched in 2018 with Nyeri, Kisumu, Machakos and Isiolo counties as pilot sites. This followed the state's commitment to achieve UHC by 2022, with health care being one of the top priorities of the Big Four agenda.
The implementation of UHC, which refers to a state where individuals and communities can access quality health care at a cost that does not result in financial deprivation, has been fraught with challenges. However, it is significant that in the run-up to the 2022 elections, the two most popular coalitions included the CSU in their manifestos.
It is hoped that UHC will be successfully implemented in Kenya after its nationwide rollout in February 2022 by President Uhuru Kenyatta.
UHC is a function of three pillars that must work in tandem to achieve this: service delivery, health financing and governance. Under the first pillar, the delivery of health care logistics to the health facilities that need them remains a challenge. While there is a governance and financial aspect to this variable, most of it is simply due to poor and unreliable transportation and general infrastructure.
It's these life-threatening gaps in medical logistics delivery that companies like Zipline are working to address by leveraging innovative cargo transportation systems through the use of drones. Overall, the use of autonomous drones has become a scalable and acceptable solution. Their deployment made it possible to move critical goods and services by air, within minutes of a request, to places where traditional logistics would face delays and other headwinds.
Zipline is an instant delivery service that operates a drone manufacturing and delivery system, primarily transporting medical supplies as well as non-medical products to a number of markets. Its system is well equipped with a modern warehouse and cold chain storage that maintains all products within recommended delivery standards.
The author is the managing director of Zipline Kenya
Related Topics