Earn money with each game of avocado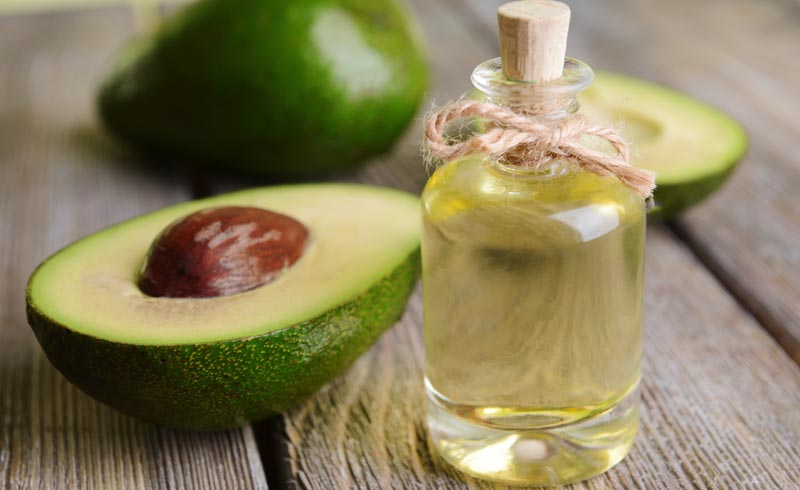 The avocado is grown in several regions of Kenya and much of its production is carried out by small producers. They grow it for subsistence, local markets and export.
Avocado is a popular food because it is versatile. It can be added to dishes such as "githeri", sandwiches and salads and is also used in the cosmetics industry. It also has many health benefits and healthy fats.
To increase incomes and for food security, the government has emphasized crop diversification and value addition in agriculture.
Avocado, which has been renamed green gold due to its high demand, can be an added value in many products.
According to the Kenya Agriculture and Livestock Research Organization (Kalro), Kenya has more than 40 varieties of avocados.
Hass is the main export variety and Fuerte is preferred for processing. Jumbo is the traditional Kenyan variety.
Other commercial varieties are Keitt, Reed, Booth 8, Simmonds, Pinkerton, Nabal, Puebla, Tonnage, Ettinger, Hayes, G6 and G7. Varieties used as rootstocks include Puebla, Fuerte, Duke, G6 and G7.
Lilian Justice, an investor in the avocado business, says the fruit can be used from its cover to the flesh and seed. Ms. Justice adds value to avocados and provides insight into the products that can be obtained from the fruit. She sells her products at the Nairobi organic market on weekends.
"Every part of the avocado has an opportunity to add value. If you can, don't even throw away rotten avocados," she says.
Avocados are an excellent source of potassium. They are filled with monounsaturated fats (fat molecules with an unsaturated carbon bond), they are also high in fiber and high in folate. Here are some ideas shared by Ms. Justice.
Avocado Smoothie
To make an avocado smoothie, start by cutting an avocado in half and pouring the pulp into a blender. Add a cup of milk and a little sugar and honey. Mix it all up and you're done. Pour your avocado smoothie into a glass and refrigerate or serve immediately.
"For those who are lactose intolerant or do not prefer milk, use water and a little lemon juice, it will give a pleasant and unique taste. You can also use orange juice, passion fruit and others to get a different taste," says Justice.
A liter of avocado juice costs 300 Sh.
Avocado oil
The flesh undergoes pressing to produce a versatile viscous oil. Most of the fruits that are processed are generally rejects from the export market. They are usually fresh because the reason for the recall is stains on the skin.
Avocado oil processing involves four key steps: pitting, which involves removing the seed after cutting the flesh, pounding the flesh into a paste to form a pulp that can be used for oil extraction , heating the contents for 40 to 60 minutes at temperatures between 45 and 50 degrees Celsius.
"There is centrifugal separation of the lighter oil from the water in a decanter. The oil from a single hass avocado is typically 30% of its total weight," Justice explains.
According to Justice, a kilo of avocados – about two medium-sized fruits – can yield up to 300ml of oil depending on the variety.
"Avocado oil can be used for beauty care and cooking. The oil is derived from the flesh of ripe avocados. The flesh is first dried to reach a brownish color. It is then compressed to obtain oil. The compression is done by a machine to extract as much oil as possible," explains Justice.
About 250 ml of avocado oil costs 848 Sh.
briquettes
Briquettes replace charcoal. They cost and smoke less and last longer. Briquettes are made from a selection of compressed waste.
Avocado peels are such a product. They are dried and reduced to ashes, then mixed with other waste, such as sawdust, to make briquettes. Specialized machinery is needed to make them.
A kilo of briquettes costs 20 shillings.
Powder
Seeds are another waste material that has a use. They can be made into powder. Justice says this powder is used in the beauty industry to make face and skin masks. How is it made? The seeds are dried, the outer skin removed and the seeds are then cut. Cutting facilitates their grinding into powder.
Avocado Fuel Flakes
To make avocado fuel flakes, Justice follows the same process as oil, but this time uses rotten avocados.
"Here, the oily pulp is not pressed to release the liquid oil. Instead, it is turned into oil flakes that can be used as fuel in an oven or in an improvised stove," she says.
When the pulp is spread on the trays, it is exposed to the sun for three to four days, then turned over to allow the underside to dry and brown.
The result is an intact piece of oily pulp which is then broken down into small pieces or flakes, after which it is ready to be used as fuel," she explains.
According to her, fuel flakes have the potential to replace firewood, charcoal and kerosene, thus having a positive impact on the environment.
A kilo of fuel flakes costs 50 shillings.
When burning avocado flakes, another product, bitumen (tar), is formed. The thick black liquid forms at the bottom of the stove.
Avocado paste
Paste is the second go-to method for adding value to fruit. The flesh can be blended to produce the paste. The paste is used to flavor foods, make juices, shakes and spreads.