Farmers urged to vaccinate animals to prevent disease – Kenya News Agency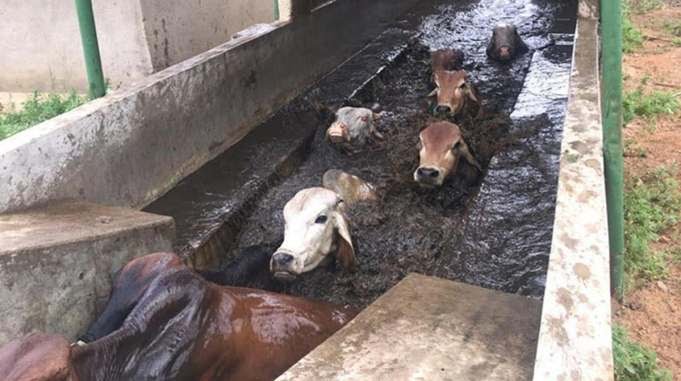 Susan Kurui, veterinary officer for Marakwet East Sub-county, called on cattle herders in the area to follow proper husbandry practices and have their animals vaccinated when prompted.
Kirui was responding to media reports on the outbreak of livestock diarrhea and tick-borne diseases in parts of the Kerio Valley. She confirmed that diseases transmitted by ticks and worms are prevalent during the rainy seasons.
She said diseases such as contagious caprine pleuro pneumonia (CCPP) which is endemic in the region and mainly affects goats could be contained if farmers got their animals vaccinated.
Kirui urged farmers to be vigilant in ensuring their livestock are regularly sprayed or taken for soaking as well as deworming, as the lush green grass and wet conditions are the catalyst for the spread of many sucking worms and biters.
"If routine vaccinations are done every six months for three consecutive years, the problem of PPCC will be successfully eradicated," she said.
She reiterated that most farmers do not present their animals for vaccination, which makes them vulnerable to diseases which in turn becomes a huge problem.
Kirui said officers dispatched to his office to deal with the animals that had diarrhea discovered they had a worm infestation, adding that they have so far recovered after they were given deworming medication. .
The livestock manager also assured farmers that samples taken from affected animals would be taken for further laboratory analysis and that appropriate action would be taken.
By Rennish Okong'o
farmers vaccinate animals