Forgotten figures | News | starlocalmedia.com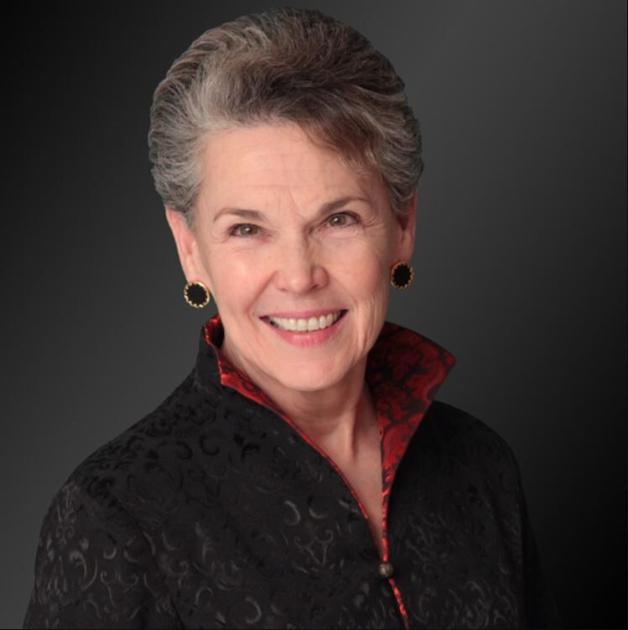 Texas History Novel Author Releases New Book
Laurie Moore-Moore is a Dallas County resident who has worked in advertising agencies, served on a US Presidential Nominating Committee as a member of the press liaison staff, and co-founded Real Tendencies, Inc., a publishing, communications and consulting firm that produces an executive trend letter for the management teams of national residential real estate franchises and major brokerage firms. Lately, Moore-Moore has written novels on Texas history highlighting little-known historical figures.
1. Why did you choose to sign your name as Moore-Moore?
When I started in business years ago, there was another Laurie Moore in my industry. Knowing that this would be confusing, I decided to add my maiden name to my married name. Since both were Moore, I became Laurie Moore-Moore. (And no, my husband — Roger Moore — and I are not related.) While Moore-Moore sounds a little silly, almost everyone asks about it and remembers it. Moore-Moore turned out to be a wonderful "verbal hook".
2. How did you become an author?
As a fifth generation Texan, I have always had a passion for Texas history and a curiosity for how early Texans lived. For a few decades I had a story in my head and after I retired I decided it was time to let the story come out. The words just flowed onto the page. I wrote 50,000 words in the first month. In fact, they ended up in the middle of the book! I have done a lot of business writing in the past including a real estate book, Rich buyer, rich seller! The real estate agent's guide to marketing luxury homes; however, by writing Party in Dallas, the storekeeper 1856-1861, was a lot more fun.
3. What topics do you write about?
My current focus is on historical novels set in Texas between the mid to late 1800s, a time when Texas was developing dramatically as Americans flocked in search of land and opportunity. The "Gone to Texas" movement blew up the population of the state. In the decade from 1850 to 1860, the population doubled and almost doubled again. It has increased by 184%! Texas was the edge of the border, civil war was looming, and the Comanche Indians attacked west of the Brazos River. The colonists had to be resourceful, courageous and determined to succeed. Texas' unique culture took root in the 1800s. Fascinating times to write about! Party in Dallas takes place
from 1856 to just before the Civil War. The following, Cotton, livestock and conflict will start with war and will go through Reconstruction.
4. What interests you in historical novels?
I believe it is important to understand our roots. History is more than major dates and events. It's about the lives of ordinary people: how they traveled, what they wore, what they ate, the work they did. I find the details fascinating. If you can weave it all into a fictional story that turns the pages, so much the better. Some of the research I did for the novel has turned into a new podcast, Texas Brave and Strong, which launches on October 26. Connect with Texas history you never learned in school!
5. What is your next book about?
"A disappointment in life, Sara Darnell had to admit that her husband was a beautiful corpse." With this opening line, I start two stories in one: the momentous story of Sara, a spirited 19-year-old widow determined to open a general merchandise store in the small log cabin village of Dallas on the Trinity River, and the history of Dallas, salty with real events and dotted with real characters.
Traveling by Tennessee wagon train along the "Trail of Tears," through Indian Territory and across the Red River to Texas, Sara arrives in the small log cabin village of Dallas – a wild world of cattle, buffalo and avocado hunters. Against all odds, in the face of threats, vandalism, loneliness and gunfire, she must demonstrate the strength and resourcefulness necessary to open her store, survive and thrive. The stakes are high. Failure means being helpless in Dallas. Gone to Dallas is the first volume in my Texas Brave and Strong series.
6. What are your influences?
The current writer I admire the most is Paulette Jiles. She writes about a similar time and place. Your readers may recognize her as the author of World News, The Color of Lightning and The fiddler. His stories are wonderful and his writing is absolutely lyrical. Something to aspire to.
7. What do you do when you are not writing?
I was totally absorbed in writing Party in Dallas. I wrote, took a shower, slept (a little), cooked and ate. it might not have been that bad, but you get the idea. Fortunately, I have a wonderful and patient husband who was excited about the book. Future writing will be less frantic, and we will have life again.
8. How did you get the title of "Real Estate Diva"?
Before retiring, I founded the Institute for Luxury Home Marketing, an organization that trained residential real estate agents who worked in the upper level market. The company also awards an international designation to those who meet certain performance standards. The Institute is the official luxury house formation for many national real estate brands. The Institute also conducts a huge amount of research on the high-end residential market and has become a major source of research information for the media. As a result, the Chicago Tribune nicknamed me "The Luxury Real Estate Diva".
9. What adventures have you and your husband had together?
My husband is a financier turned art photographer and adventurer. For over a decade, he has led photography safaris around the world. We crossed the Thar Desert of India on camels and slept on our camel blankets on the sand, renewed our wedding vows in a traditional Maasai tribal ceremony in a remote village in Kenya and saw the great migration of the 'Africa, wandered through the souks in Morocco, sailed the Amazon River to see pink dolphins. We had the chance to experience wonderful adventures.
10. What is the story of your nine foot tall chainsaw bear?
When we can, we escape to a mountain top cabin in the Oklahoma Ozarks. The former cabin owner built it around a nine-foot chainsaw bear carved from a giant white oak tree. He's a permanent resident and stands firmly planted in the lobby. I never thought I'd own a chainsaw bear, but life is full of surprises, just like a good historical novel! Visitors to my LaurieMooreMoore.com website are welcome to help us name the bear. Suggest the winning name and win the opportunity to have a character named after you (or someone you choose) in the second book in my Texas Brave and Strong series, Cattle, cotton and conflict.