From the police to the anchor NTV; Inspirational Story of Frederick Muitiriri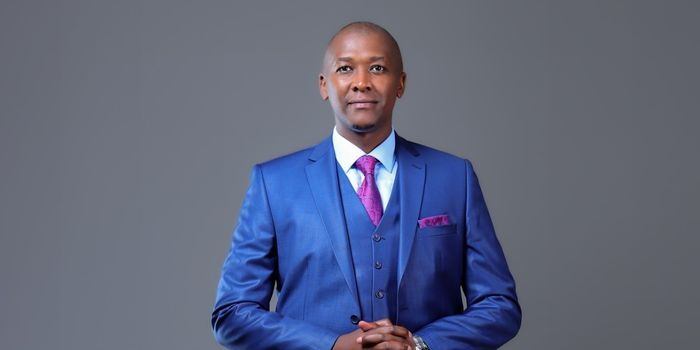 Frederick Mutiriri is slowly becoming a household name in Kenya's media industry. The show's reporter presents the news in Swahili on NTV. But unknown to many, the journalist was once a policeman.
The news presenter revealed that his career was never meant to be easy, given the challenges he faced, some of which were self-inflicted.
"Throughout high school, I never studied at all. I attended all types of concerts: theater festivals, football competitions, scout events," Muitiriri explained.
An old photo of Frederick Muitiriri at KIMC in 2010
Facebook page of Frederick Muitiriri
The Swahili anchor added that he was not qualified to study journalism after scoring a C- (minus) in his KCSE exam. He chose to join the police instead.
"The closest I ever got to going to university was in 2004. Mombasa Polytechnic asked me to pay Ksh 49,000 for Broadcast Journalism Modules 1 and 2 – money my mom didn't have," he said.
However, he kept his journalism dreams alive while serving in the police department saving for school.
Muitiriri started saving Ksh 3,000 a month to pay for his tuition at the Kenya Institute of Mass Communication (KIMC), domiciled in south Nairobi.
Although he saved enough to pay for his tuition, Muitiriri faced another hurdle as his superiors in the force reportedly refused to approve his request to transfer from Isiolo to Nairobi to allow him to continue his studies. .
According to Muitiriri, his bosses advised him not to take a course unrelated to police work.
At that time, he decided to quit his job as a policeman and focus on his studies to fulfill his childhood dream.
After leaving KIMC, Muitiriri worked with several other media stations before joining NTV in July 2022.
Some of the media houses the eloquent journalist has worked with include TV47, Switch TV, Inooro TV, Radio Maisha and radio hero located in Nakuru.
While Muitiriri is happy to have finally lived his dream, "a man has to keep aiming higher" he said Kenyans.co.ke on his ambition.
"Anyone looking to join the media industry should know that the media landscape in Kenya has changed a lot and they should start thinking about the value they bring as opposed to what they are going to get paid," said Muitiriri in an interview with Kenyans.co.ke.
Muitiriri, who also went to Bible school, says he also works for the CITAM high school ministry where he preaches in high schools across the country once or twice a month.
Fredrick Muitiriri, former Switch TV news anchor.
Case