How rinderpest was eradicated – FarmKenya Initiative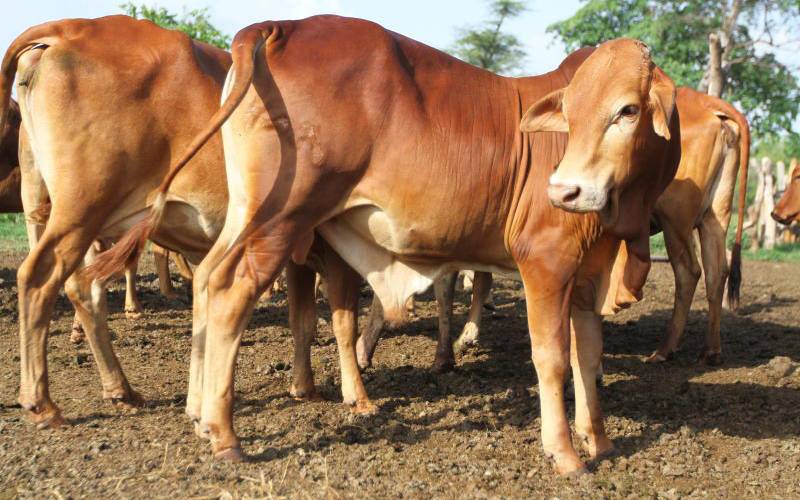 Do you know that there is a deadly animal disease that was eradicated 10 years ago? It's rinderpest. And to celebrate this great milestone, on June 28 of this year, the world will come together virtually to commemorate the 10 years of this great breakthrough. It was the first animal disease in history to be declared eradicated, after smallpox which was declared eradicated in 1980. It was a great relief for the herders who had suffered heavy losses during the rinderpest epidemics which have littered the world.
Why is rinderpest eradication so important?
Immediately rinderpest was declared eradicated, this did not mean the end of the battle but the start of efforts to maintain the status of freedom. To make this happen, the Food and Agriculture Organization of the United Nations (FAO) and the World Organization for Animal Health (OIE) have taken the lead in developing and implementing strategies to maintain forever the absence of rinderpest disease.
But you might be asking yourself why are you making these efforts when the disease has been eradicated?
The greatest danger of rinderpest re-emergence is likely to come from rinderpest-containing material that many countries at the time of declaration of freedom still kept in their laboratories. This includes vaccines that have been used, samples taken in the field, and other contaminated medical equipment. To this end, many countries, including Kenya, have destroyed all their material containing the rinderpest virus. But there are still other countries hanging on to this rinderpest virus containing materials. FAO and OIE have intensified their advocacy for these countries to destroy these materials or keep them safely in secure reference facilities.
How was rinderpest conquered?
It was thanks to rinderpest that the first veterinary school was established in Lyon, France in 1762. The OIE as we know it today was largely intended to combat rinderpest. The widespread social and economic repercussions of the disease led in 1924 to the creation of the OIE, with the aim of providing much needed global coordination. The African Union's Inter-African Animal Resources Bureau (AU-IBAR) has become a continental coordinating body for the eradication of rinderpest.
Rinderpest has been eradicated through concerted mass vaccination of animals through well coordinated and funded multi-country programs. The availability of an effective vaccine developed here in Kenya was a critical cog, as was its quality assurance carried out by the African Union Pan-African Veterinary Vaccine Center (AU-PANVAC). Surveillance was a key element in assessing the success of immunization interventions.
There was political goodwill across Africa to allow vaccination of a good proportion of animals for required herd immunity. As Dr Dickens Chibeu, who coordinated vaccinations in the Somali ecosystem, says, "In the fight to eradicate rinderpest, our goal was the virus and nothing, not even civil conflict, could distract us."
The victory was sweet
In 2011, no country had reported rinderpest since 2001. In fact, the last case was reported in a buffalo in Kenya in 2001. With this, the world had reached an eradication threshold and it culminated with the declaration of freedom from rinderpest by the OIE.
So what is rinderpest?
Rinderpest or rinderpest, as it was called, was a contagious and highly fatal viral disease of domestic and wild animals. Vulnerable animals were cattle, pigs, buffaloes, giraffes and kudus. It has a very high death rate; there are many historical accounts of farmers who lost hundreds of cattle in the space of two weeks.
Affected animals presented with high fever, depression, nasal / eye discharge, mouth and digestive tract injuries, and diarrhea. Rinderpest remains a notifiable disease and adequate surveillance systems must be maintained for the early detection of clinical cases and the implementation of interventions to restore free status.
[The writer was the Vet of the Year Award winner and works in the Division of Communication and Vet Advisory Services within the Directorate of Veterinary Services; [email protected]]