Kenya. Countering disinformation is key to electoral integrity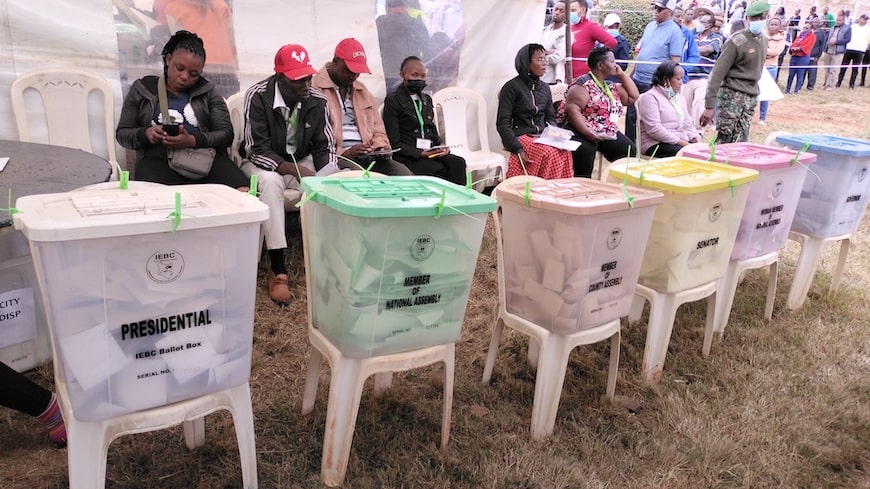 During recent elections in Kenya – both before the August 9 ballot and after – misinformation and disinformation were rampant. ARTICLE 19 highlights the dangers of this scenario and points out that misinformation and disinformation limit the rights of every citizen to access accurate information and weaken trust in independent institutions. Nine petitions challenging the results of the 2022 presidential election have been filed with the Supreme Court and will be determined by September 5, 2022. The hearing and outcome of the petitions represent a crucial moment for Kenya and, given from the recent trend, misinformation and misinformation are likely. to continue to spread.
On August 9, 2022, Kenyans went to the polls to decide the general election, voting for national and county representatives, including the president. After the polls closed, the Independent Elections and Boundaries Commission (IEBC) took six days to tally, verify and announce the president-elect's results. For the first time, the IEBC provided an open and accessible public portal from which anyone could download results from all polling stations in Kenya. This allowed citizens to independently review and account for the results alongside the commission.
During this period, ARTICLE 19 has documented the sharing of misinformation on social media platforms, including false claims of wild animals in the wild in some areas on election day, rumors aimed at creating voter suppression. Other false allegations included information about candidates who had previously won the elections and allegations of military deployment in the capital Nairobi, among others. People have also shared false reports that the IEBC mistakenly added votes to the tally of one of the presidential candidates.
Unfortunately, this spread of misinformation added to that spread during the campaign period between May and July 2022 through videos, fake polls and fake news sites, as well as accounts posing as groups. and individuals and using misleading language or contexts to share information on social media. sites such as TikTok and Twitter; the platform's algorithms have also been abused to amplify misinformation.
Ahead of the election, ARTICLE 19 published a report which found that misinformation and disinformation were among the most problematic types of content available in Kenya, and that the application of global rules regarding the issue fails to take local context into account. . According to a survey by the Reuters Institute, at least 75% of Kenyan news consumers struggle to distinguish between real and fake news online. In response, Twitter made fact-checkers' information available on the platform and tagged tweets that involved the tabulation of results before the IEBC declared the final tally. However, such labeling was inconsistent, meaning not all tweets containing false information were highlighted.
With this in mind, it is clear that more needs to be done to curb the spread of misinformation and disinformation. Therefore, ARTICLE 19 recommends that social media platforms take the following actions:
Immediately ensure that the information on how to report

accounts spreading false information and disinformation are available, and expedited investigations into such reports in Kenya.
Classify misinformation and ensure platform algorithms are not misused to amplify misinformation and misinformation.

As a long-term goal, ensure that their rules, policies and enforcement strategies take into account the diversity of cultures and contexts in which their platforms and services are available and used.
Local Coalition on Content Moderation
ARTICLE 19 is currently developing the framework around a local coalition on content moderation in Kenya to address the challenges highlighted above. This follows findings from our research, Bridging the gap: Local voices in content moderation, which found that social media companies repeatedly fail to listen to local communities. They also disregard cultural, social, historical, economic and political contexts when moderating user content.
Read Bridging the Gap
Kenya is ranked 68th out of 161 countries in the World Expression Report 2022 – ARTICLE 19's annual review of the state of freedom of expression and the right to information around the world.