Kenya: World Oceans Day – The coastline still underexploited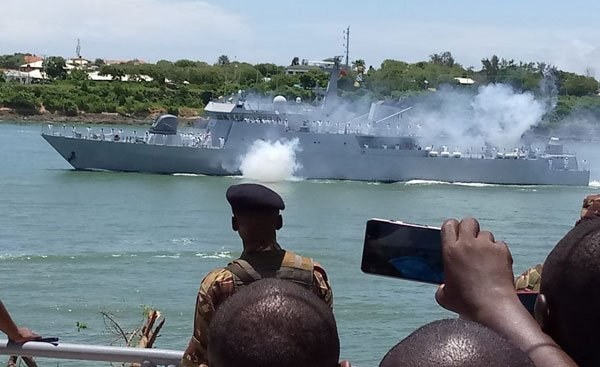 Kenya's coastal exclusive economic zone remains untapped, with only less than 10 percent of the fish caught.
According to the Kenya Marine and Fisheries Research Institute (Kemfri), only 26,000 metric tonnes of fish are caught in the Indian Ocean each year, with most of the fish consumed coming from Lake Victoria.
Kemfri Managing Director James Njiru said that although the Indian Ocean has more than ten commercial species, there are few harvests in the 142,400 square kilometer area.
"Currently, we earn around 5 billion shillings from Indian Ocean fish, but if properly exploited we can generate over 50 billion shillings from the Kenyan coast alone," Prof Njiru said.
Speaking in Gasi, County Kwale, on the commemoration of World Oceans Day, Professor Njiru said Lake Victoria remains the country's main source of fish, with around 120,000 metric tonnes of fish caught. every year in the freshwater lake.
"Kemfri is currently doing a fish stock analysis and its preliminary report says that with just one species from Lake Victoria it still produces the largest catch in the country, so we need to invest more in the Indian Ocean to increase our catches. of fish, given the are more species in the ocean, "Professor Njiru said.
He added, "With the rehabilitation of the fish landing site in Liwatoni, Mombasa, it will further motivate people to engage in fishing activities.
Currently Kenya has no expertise in deep sea fishing and has to employ foreign staff and hire foreign vessels to conduct deep sea fishing in the Indian Ocean, which has remained untapped.
In a previous interview with Cabinet Secretary of Agriculture and Fisheries Peter Munya, the government said it had allocated 5 billion shillings, out of the 12 billion shillings, to the total ministry budget, which will be used. to modernize fishing facilities and take back possession of all landing sites to stimulate fish. production.
Already, the government is renovating and modernizing the fish landing sites at Vanga, Kibuyuni and Gazi in Kwale county, and Ngomeni and kichwa cha Kati in Kilifi, which were to supply the Liwatoni fishing complex with fish stocks. But the project is now in limbo.
According to the Food and Agriculture Organization (Fao), the maximum sustainable yield of Kenya's marine and coastal waters is estimated to be between 150,000 and 300,000 metric tonnes, but far less than what is harvested due to limitations. inadequate infrastructure and fishing vessels and gear.
As part of the country's blue economy development strategy planned until 2030, Kenya invites private investors to partner with the government to develop relevant fishing infrastructure and support small and medium-sized fishing enterprises. modernize their operations.