Kenyan tennis prodigy Angella Okutoyi ready for Wimbledon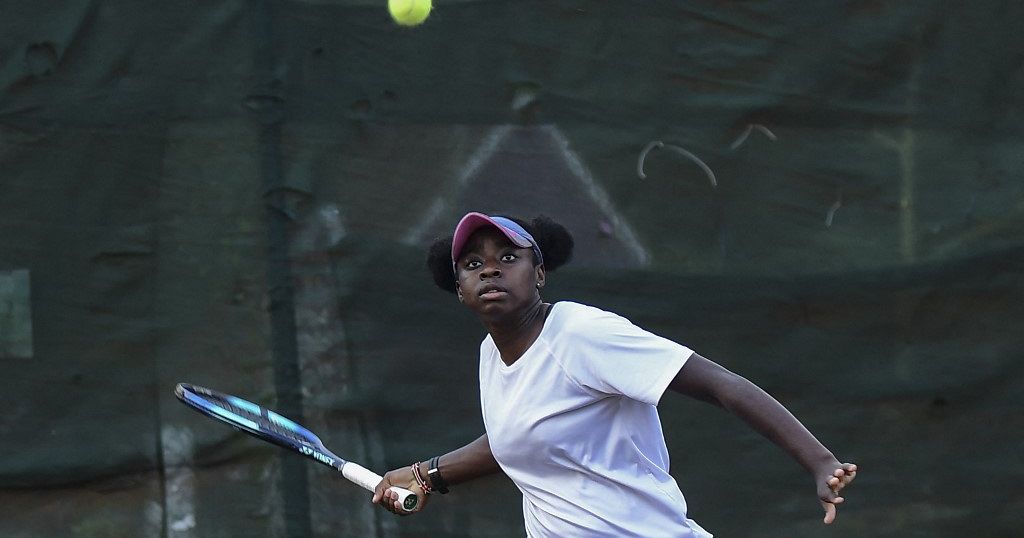 It's been a long and arduous journey for Angella Okutoyi to reach the grass courts of Wimbledon, but the 18-year-old has no doubts about her ambition. She spends hours training in the field, five days a week. She attributes her success to her grandmother and is inspired by legend Serena Williams.
Angella Okutoyi may only be 18, but she is already a tennis sensation. In January, she became the first Kenyan woman to win a junior Grand Slam match and the first Kenyan to reach the third round in singles at any Grand Slam event. Since then, she has won two more matches at Roland Garros.
When the 2021 African Junior Champion trains with her twin sister Roselida Okutory, she always thinks of legend Serena Williams. Angella admires the American tennis player with the most Grand Slam singles titles.
Angella and her twin sister were raised by their grandmother Mary Ndong'a. Their mother died shortly after delivering the babies. Their mother died shortly after she had the babies out of debt. They were initially placed in an orphanage but Mary Ndong'a eventually welcomed them modestly to her modest home inside a private school in Nairobi where she worked as a housekeeper: "My sister and I were about to be adopted by different families. You would not have known us and maybe I would not practice this sport [had it happened]", explained Angella last April to AFP journalists.
It was on the school tennis courts that Angela discovered her calling at the age of four and began her journey to the top of the African junior tennis world.
Today, the high school student takes lessons remotely in order to spend as much time as possible on the courts (up to six hours a day).
She also put her passions for cooking, music and the social network Tik Tok on hold to prepare for the Grand Slam tournaments.
The African Serena Williams?
Angella Okutoyi can talk for hours about Serena Williams. The 40-year-old tennis player inspired her career dreams: "I remember the time I was watching her game and I think she was pregnant, but no one knew […] Just the fact that she fought through the game, she's fearless and strong, Okutoyi's comments.And I think we kind of have the same style of play because she's an aggressive grounder and that's what I do, but I just want to be better. And one day realize what she has achieved."
In order to achieve her dreams, Angella Okutoyi focuses on her next challenge. She will participate in the junior championships which will begin on July 2 at Wimbledon. The 18-year-old will rely on her powerful Williams-inspired style of play.
"My expectation (at Wimbledon) is to collect as many points from these tournaments, to be able to maintain my ranking. I want to reach the semi-finals and if I can win, I will. I will go as far as I can."
The Kenyan tennis prodigy gained her first experience on grass last week at the Nottingham tournament. She will play her third Grand Slam with the support of an entire country. She is currently the No. 62 junior in the world.