Kenyans use social media and protest against rising food prices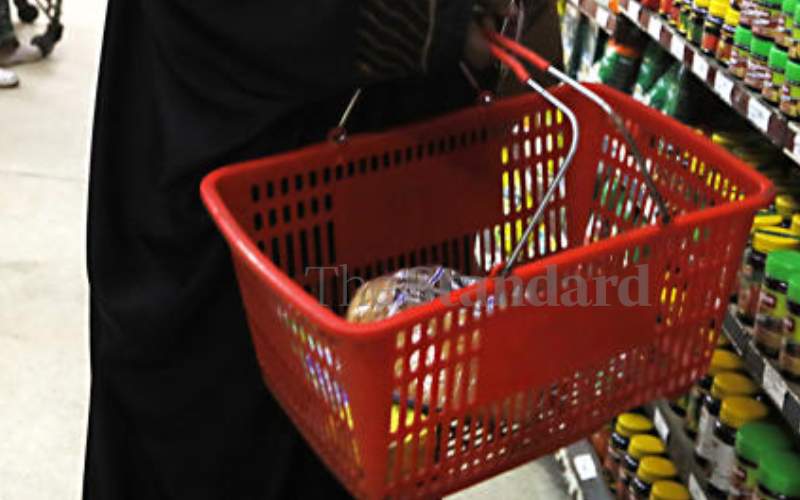 Angry Kenyans have taken to social media to complain about the high cost of living caused by rising food prices.
Using the hashtag #lowerfoodprices, Kenyans criticized the government for failing to curb the steady rise in commodity prices.
They called on those affected to intervene and reduce food prices.
This comes amid rising prices for cooking oil, sugar and corn flour.
According to the latest data from the Kenya National Bureau of Statistics (KNBS), food prices rose by 8.89% in January, making it difficult for thousands of Kenyans to put food on the table.
A two-kilogram pack of maize now sells for Sh120 while a kilo of sugar sells for Sh140 in major supermarkets across the country. Cooking gas, cooking oil and bread also increased significantly.
Here are some of the customer reviews;
How cooking oil is 3 times more expensive than Super Petrol is what I don't understand. And the president is preparing here for Sagan 3, is the political meeting more important than the lives of Kenyans?
Akili Kichwani…

#foodpricecuts
—Atieno Nyar Asego (@nyar_asego) February 20, 2022
I don't care who's occupying State House this year. I'm afraid 1000 shillings can't buy basic things for my family to last two days #foodpricecuts
— lillian kawira (@prudentlilly) February 20, 2022
What can you do with Kes 1000 in Kenya:

-10 sachets (500ml) of milk
– half a little cooking oil

It's 2 days for a family of 5. It's a track inflation. This is the new tax#foodpricecuts
—Tim Kipchumba (@TimKipchumba) February 20, 2022
Let's start with the basics, in order to #foodpricecuts we need to #lowerfarmprices first, otherwise it would be practically impossible. pic.twitter.com/H8D1HhgKkH
-Collins Ngetich ???????? (@CollinsNgetich) February 20, 2022
Something must be done.#foodpricecuts pic.twitter.com/7eX7ipAcg5

— Esther Mwaniki (@esther_masha) February 20, 2022
Beef is 500 per kg, from 180.???????????????? What has changed with the cattle that are slaughtered, are they smart, prickly or fed artificial intelligence? even selling cholesterol at exorbitant prices, since olive oil is the preserve of the few.#foodpricecuts ???? — Magdaline Muranda (@murandamag) February 20, 2022
We should carry out a nationwide strike, the Twitter trend is not enough. we cannot buy 1 kg of cooking oil at 290 ksh and sugar at 250 ksh bana. Kenya is not a country.

There is no equality in this country. The poor are starving

#foodpricecuts Nakumatt Stanley Livondo — Ja Loka (@fels3_) February 20, 2022