Ksh 160B government plan to connect eastern and western Kenya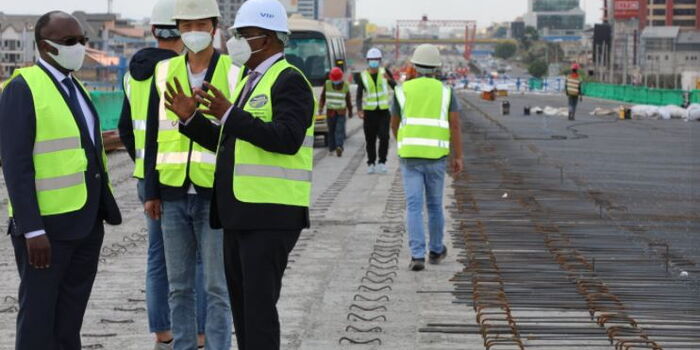 Transport CS James Macharia revealed plans for the Rironi-Nakuru-Mau summit highway during a stakeholder engagement workshop on June 3, 2021.
The ministry's multibillion-dollar plan for the 233-kilometer road aims to transform the livelihoods of Kenyans living along the corridor.
CS Macharia mentioned that the highway extension, estimated at KSh 160 billion in private capital, will begin in September 2021.
Cabinet Secretary for Transport and Infrastructure James Macharia speaking at KICC on March 17, 2016.
Daily Nation
"This will improve connectivity between central / eastern Kenya and the Rift Valley / western regions of Kenya, and reduce congestion on the northern corridor. Said CS Macharia.
This project also includes the extension of the Rironi-Maai Mahiu-Naivasha road, an essential part of the most important transport corridor in Kenya known as the Northern Corridor which runs from Mombasa to Malaba.
"The expansion of the highway is expected to transform into a four-lane highway using a public-private partnership (PPP) model," added the Cabinet Secretary.
At the end of 2020, the French association made up of Vinci Highways SAS, Meridian Infrastructure Africa Fund and Vinci Concessions SAS obtained the PPP contract; an agreement that allows private sectors to participate in government activities through contractual arrangements such as finance, construction and development.
The expansion also aims to reduce travel times and vehicle operating costs and provide high-level services (ambulatory / paramedical services, towing, cleaning of accident sites).
It also plans to sustainably stimulate economic activity, create employment opportunities and allow the government to channel its resources to other priority projects, with construction being financed by private funds such as loans and equity. .
The project will also include the toll to pave the way for a more connected and competitive country, estimated at the proposed rate of Ksh 6 per kilometer (km) / passenger car unit (PCU).
This objective will be achieved through the development and maintenance of the national road network, benefiting from a quality highway and saving time and costs.
An image showing vehicles using the Nairobi-Nakuru highway
Deposit