missionary trip to Africa blesses the family | New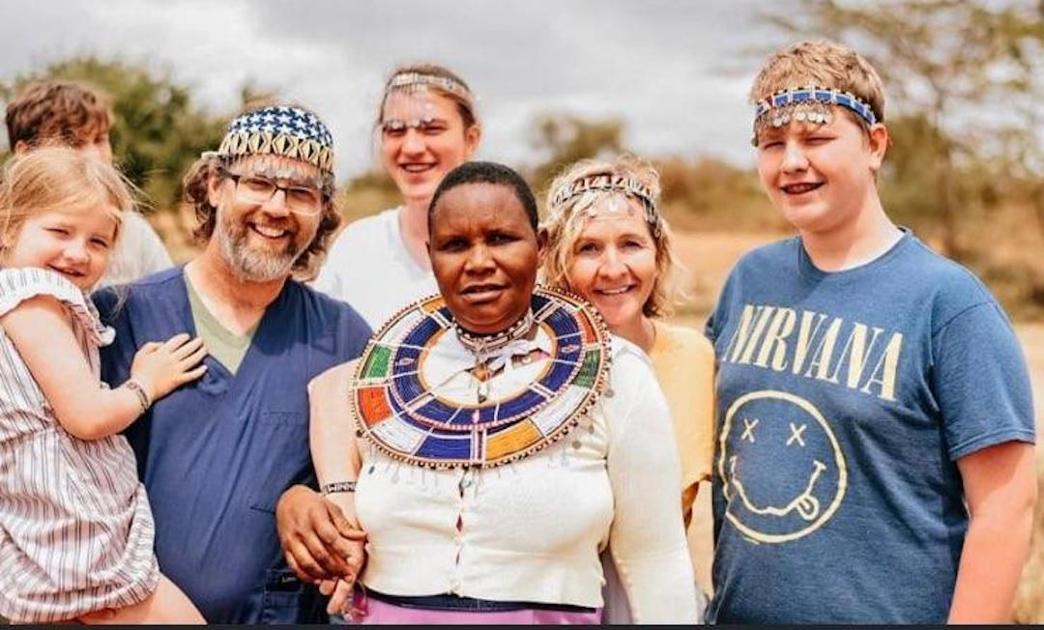 Lifetime residents of Springfield, Winnie Morrison Hughes and her husband John lead busy lives and enjoy raising their four children.
John works locally as a nurse practitioner. Housewife Winnie is a former Kindergarten teacher, gives art classes, teaches their children at home, and runs her Wonder Emporium Art Studio in Springfield. Her parents, the Morrisons, run a prep school to help people find education options, which is located next to the art studio.
Before Winnie and John got married, they went on mission trips. Winnie's father, a retired dentist, often took the family to Kenya as he did dentistry and oral surgery. John took missionary trips to the church.
Most people who have had the experience of mission travel have a burning desire to make return journeys. Close friends of the Hughs are Joye and Joel Dicharry who own and operate Hammond-based Mankind Commission. They are drilling solar-powered wells to bring clean water to remote parts of the world.
One day in Winnie's art studio, a client mentioned that her mother-in-law lived in Africa and was worried about the unsanitary water there. Winnie told the Dicharrie, and they started to raise money to go dig a drinking water well. That was about three years ago, when COVID started and President Trump imposed a travel ban after they arrived in Africa, so the Dicharries spent an extended stay there.
After they were able to return home, they began raising funds to help drill more wells on a return trip to Africa. Last July, the Hughes and their children as well as the Dicharry's packed their bags and traveled to Kenya. John brought medical supplies, vitamins, and equipment to run a medical clinic. Winnie packed a lot of non-perishable food and art supplies.
The long and tiring flight lasted 26 hours with only one short stopover in Amsterdam.
In Kenya, members of the Maasai tribe all greeted them with handcrafted jewelry and a Kenyan couple from Machakos County greeted them.
The two week trip was busy as they worked with thousands of Maasai tribe members. Winnie taught art classes using watercolor paints that the kids loved and had never seen before.
The tribe raises cattle which are its only source of food and milk. They do not eat vegetables or other foods. The women work hard to do all the work, chores and care for the children while the men protect and tend the livestock! Women also make colorful clothing and jewelry. The mission team often joined in song and dance with the tribe.
Eight more wells were drilled resulting in a successful trip.
A tribal lady named Caroline told the team about her vision to start a small college for vulnerable women and presented a list of supplies to get it started. The Hughes, Winnie's parents and others agreed to help his vision become a reality. Everyone received a blessing from this act of compassion and kindness.
When the families returned home, the number of COVIDs in the United States was high. Then Hurricane Ida made an unwelcome visit. It was a time when we all needed to reach out and help each other. Winnie kept a board outside the art studio with updates on where to find gasoline, food distribution, shelter, help, and more.
His favorite scripture, Matthew 7:12, says, "So in everything, do to others what you would have them do to you, for that sums up the law and the prophets.
If you're in the Springfield area, stop by and say hello to Winnie in her art studio. If you're interested in helping to drill a solar-powered well that provides clean water and improves the quality of life for people, visit commissionmankind.com for more information. Families want to return to Africa when conditions are better and safer for traveling.
Many find their calling in life when they go on a mission. Seeing people living in extreme poverty pulls on a person's heartstrings, which often leads to a desire to continue helping the needy through missionary work. Missionaries often tell me that they are the ones who receive the true blessing. May God bless and protect all of our missionaries and mission teams.
If you have a mission story to share, call Sharon Creppel at 985-981-4368.