Priests describe danger of famine in Kenya as bishops appeal for help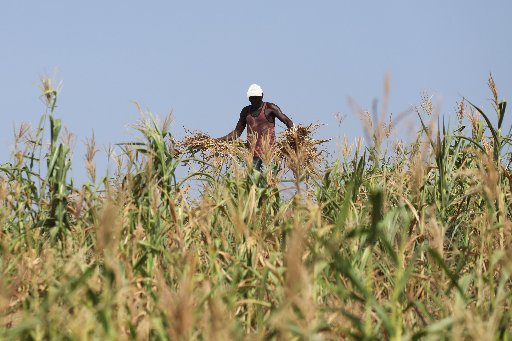 NAIROBI, Kenya – As Kenyan Catholic Bishops appeal for aid to drought-stricken regions, local parish priests are expressing deep concern over rising hunger as people face the possibility of a famine.
In much of Kenya, parishioners are either farmers, traders or herders. They grow their own food or live off livestock, but lack of rain in the fourth consecutive season has stifled livelihoods, leaving millions on the brink of starvation.
The drought – which the United Nations has described as the worst in 40 years – is thought to be a consequence of climate change. The impacts of the drought are exacerbated by the coronavirus pandemic and more recently by the war in Ukraine.
Father Ibrahim Racho, Vicar General of the Diocese of Marsabit, said the situation is extremely serious in his region, where the recent rains lasted only three days. The Northern Kenya Diocese is one of the most affected in the country.
"Animals are dying and there is a lot of hunger among people," Fr. Racho told Catholic News Service in late May. "At the beginning there were some interventions, but it was not enough."
Across the country, 3.5 million people face severe food shortages and need humanitarian assistance, according to relief agencies. Already 1.5 million head of cattle have died, with religious sources fearing that the remaining animals could die within weeks if no help is provided.
The situation in Kenya mirrors that of Ethiopia and Somalia where approximately 6 million people in each country are affected. Floods and insecurity have pushed 8 million people in South Sudan into acute food insecurity. Nearly 20 million people in the Horn of Africa have been affected by the drought, according to aid agencies.
In southeastern Kenya, Father Gerald Matolo, a priest from the Kibwezi East area of ​​Makueni County, gave a similar account to Marsabit. He said his area last saw significant rainfall about three years ago.
"We are in an emergency situation. We don't know when help will arrive," Matolo said. "The price of food has skyrocketed. A kilo of maize costs between 50 and 60 shillings (50 US cents). This is extremely high for the local population.
"Water is a big problem and what little we can find contains too much fluoride. There are some who are pumped into the mountains, but we are in competition with the elephants," he added.
The Kenya Bishops' Conference launched an appeal on May 27 to raise about $2.5 million to avert loss of lives and livelihoods in 14 counties. The bishops said they were deeply concerned that a drought was driving families to the brink of hunger.
The consequences of drought are crop failures and reduced animal production, leaving households without food or with too little to eat. Day by day, the situation is deteriorating, according to the religious.
With the funds, the bishops hope to provide cash and water and sanitation services for six months. They also hope to provide agricultural services to affected families as well as fodder and veterinary services for livestock.
"We call on all Kenyans and all people of good will to contribute in cash and in kind to enable us to save the desperate situation," said Bishop Martin Kivuva of Mombasa, president of the Episcopal conference. "Your support will have a multiplier effect as it will prevent malnutrition and related diseases and children will stay in school."
Recently, cash transfers via mobile phones have become a popular means of providing assistance to families. With the money, families can buy food and use the rest for other expenses such as medicine or animal feed.
"If households can get money, food will be found. Sometimes when help is given, it's not what people want or what they can eat. So with the money they can get food and everything they need," Racho said.
However, Matolo advocated for food aid in his area because cash transfers were a powerful cause of violent conflict within families.
"Unless they give money to the women, who are the heads of the household, I would advocate that the families be given relief food," the priest said. "Women are also at risk of money being forcibly taken from them by their husbands."