Prince William explains to Cate Blanchett why climate change is overwhelming for so many people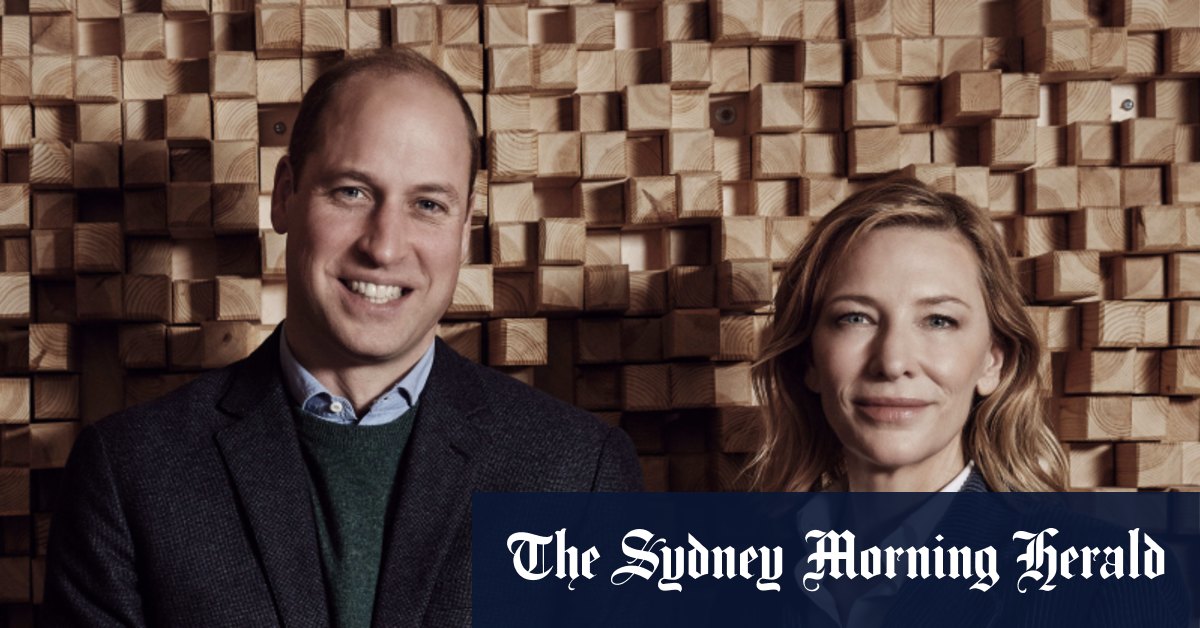 William, the second in line to the throne, and his father Charles told world leaders at the Glasgow climate conference in November that they must make "the impossible, possible" to safeguard the planet's future. He urged humanity to "not give up" in the face of "terrifying" and "exponential" climate change.
Loading
This has fueled criticism in some quarters, mainly from conservative politicians and commentators, that the royal family has become too political in its advocacy on the issue.
William told the podcast that "watching a lot of documentaries" as a child piqued his interest in conservation issues, as did the influence of his late grandfather Prince Philip and his father.
He said 'the big moment' was when he took time off for his gap year between school and university and traveled to Kenya and saw first hand how small communities were adapting to a changing environment.
William said he understood why so many felt the issue was "completely overwhelming" and that too often the negative public narrative had overshadowed the positive work on the ground.
He said this was the driving factor that led him to create the Earthshot Prize – inspired by US President John F. Kennedy's 'Moonshot' – which will hand out five million-pound prizes each year for a decade, offering at least 50 solutions for the world's greatest environmental challenges by 2030.
"I see articles and talk to people and the pessimism is starting to set in more about the bigger picture," he said. "And that contrast between some of the amazing things that are happening on the pitch versus the narrative and the overall feeling…really bothered me. And I thought, come on, if we're going to get anywhere here…how do we inspire people to say that we can solve this problem?"
Blanchett, an Oscar-winning actor and longtime climate activist, was a judge on the Earthshot Prize jury, while Kennedy, is the chief executive of New Energy Nexus, a state-based clean energy finance group. which has supported more than 3,000 entrepreneurs and mobilized more than $1.5 billion in investments.
Blanchett said the world already has much of the technology needed, like solar power and batteries, to keep the world below 1.5 degrees and "ward off the worst impacts of climate change".
"What we need now is more climate innovators around the world coming up with packages of solutions and spreading them quickly," she said.
Get a grade directly from our foreigner correspondents on what's making headlines around the world. Sign up for the weekly What in the World newsletter here.