School gets 1.5 million shillings toilet block – Kenya News Agency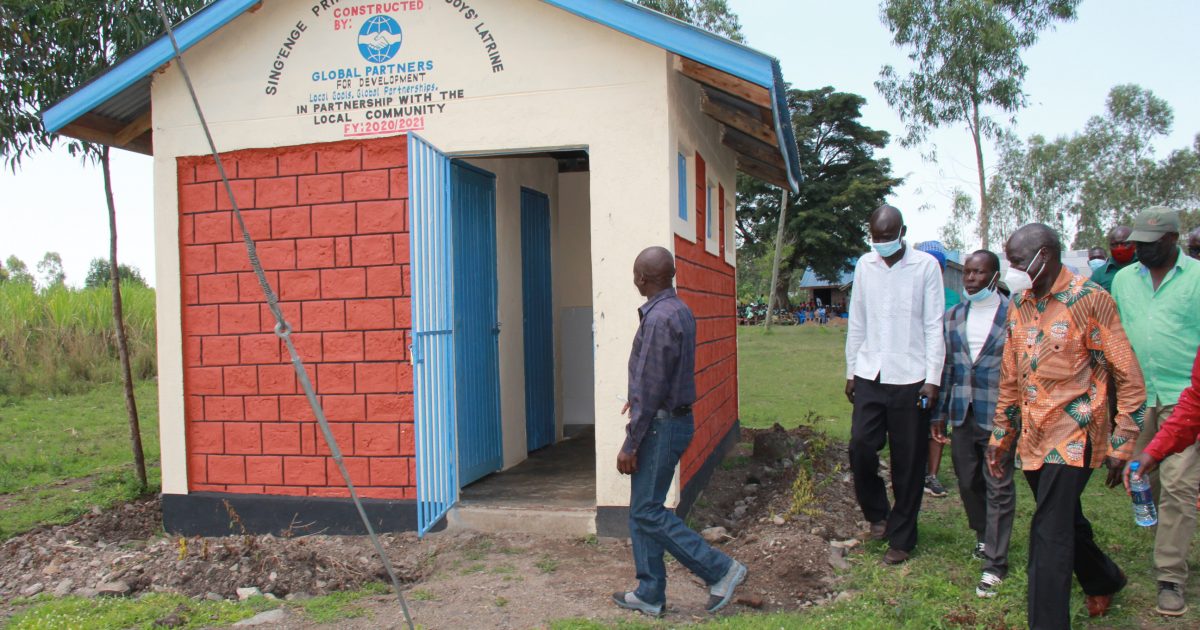 More than 300 students at Sing'enge Primary School in Ndhiwa sub-county have a reason to smile after a non-governmental organization built a 1.5 million shillings toilet block.
The NGO dubbed Global Partners for Development in Kenya, together with the office of former Kasipul MP ​​Joseph Oyugi Magwanga, handed over the modern eight-door pit latrine and urinal to the school administration to improve sanitation.
The organization's country director, Festus Juma, explained that the school had received closure notices from the Ministry of Health for lack of latrines for almost 10 years.
"The school was on the verge of closing for lack of toilet blocks. They have long used the bushes in the area for relief and this put the lives of learners and teachers at risk of contracting various infections, "Juma said.
He further added that the organization and the former MP stepped in to help the school and build some toilet blocks to support the students and teachers and also create a healthy learning environment.
For his part, Magwanga explained that the blocks were only the first phase of support and that they were planning to launch the second phase which would see the school receive new classrooms and offices.
"Students are currently housed in tin classrooms which can be very harmful to young children. It is for this reason that we plan to unveil a second phase of the project and build modern classrooms as well as offices for the school, "said Magwanga.
By Omar Zabbiba
sanitary bloc