Six killed in playground shooting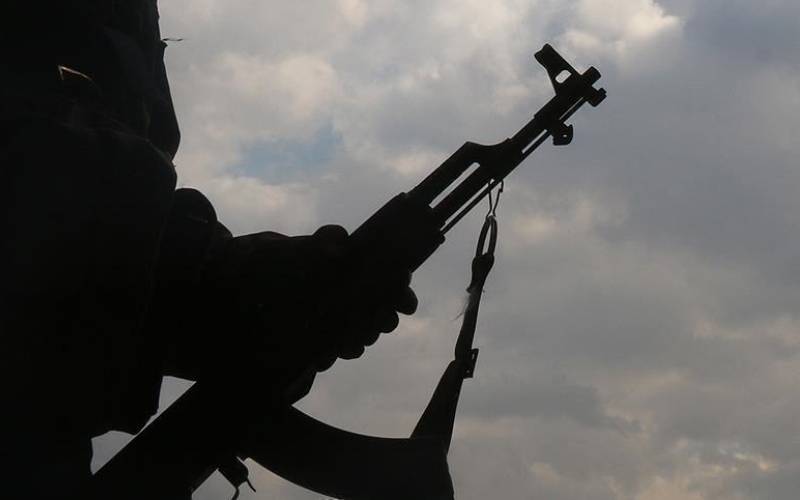 A scuffle between two rival groups of herders at a game park in Isiolo County has left six dead and several others shot and wounded.
One side, from the village of Leruko in the Kipsing location, reportedly drove their cattle and goats to a watering point along the Isiolo River in the Buffalo Springs National Preserve when their rivals from a village in the Ngaremara's location reportedly ambushed which led to an exchange of gunfire on Saturday afternoon.
The park, a protected area of ​​Kenya Wildlife Services (KWS) is under the management of the Isiolo County Government.
There was gunfire in the area for about two hours between (2 p.m. and 4 p.m.), with both sides blaming each other for the incident.
Senior police officers led by County Commander Joseph Kigen were reportedly on the ground on Saturday evening and County Commissioner Herman Shambi said six people had been confirmed dead.
Mr Shambi said the initial report indicated that one party was on a flight mission, adding that security officers were investigating the incident.
However, Oldonyiro District MCA David Lemantile claimed that Leruko herdsmen were attacked while taking their animals to water at the river.
Mr Lemantile, who is also the deputy speaker of the assembly, said two of those killed were from Kipsing in his neighborhood while three others were migrants from the nearby West Gate location in Samburu County.
The bodies of the five, he said, were transferred to the mortuary of the Isiolo County Teaching and Referral Hospital on Saturday evening.
"I strongly challenge the version of the police who should not trust information given to them by a party. They (the police) should conduct an independent investigation," the MCA said.
The tourism ministry headed by chief officer Ibrahim Chala had previously ordered the eviction of the shepherds who had invaded the park with hundreds of animals.
County government game wardens began the eviction two months ago, but due to the vastness of the unfenced park and the small number of people involved, many herders still graze their animals during the day and retreat to their makeshift huts surrounding the wildlife reserve at night.
Saturday's incident in Isiolo brings the number of people killed in incidents of banditry and theft to 10 in less than three weeks.
On May 31, four herdsmen from Gotu in Isiolo were killed in Kamanga in Samburu East while chasing their stolen goats. Another person was injured.
A week ago, gunmen stormed a farm in the Mwangaza estate in the town of Isiolo and stole 87 goats. Two people were shot and wounded in the incident.
[email protected]