Snail farming picks up speed in Kenya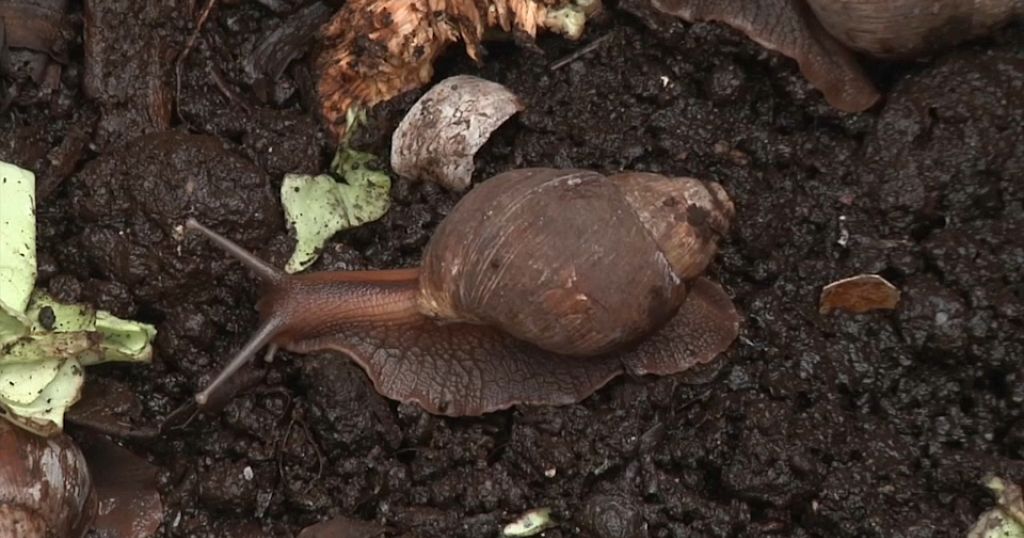 Snails have long been considered a delicacy in countries like France.
In Africa, giant African land snails are increasingly seen as a potential source of food as well as income for farmers.
Snails contain protein, iron, calcium and vitamin A, as well as being low in fat. However, like shrimp, they are also high in cholesterol.
"Most of our farmers are mainly looking for alternatives to cope with high rates of fertilizer costs, higher rates of inputs that actually use their cost of production, and therefore the use of snails that require less capital with high value products that generate more money seems to be an attractive argument for most of these farmers," says Paul Kinoti, food technologist at Jomo Kenyatta University of Agriculture and Technology.
Land snails are ideal for farming as they are easier to care for than livestock.
Food experts say farming snails is a sustainable alternative to farming other animals that produce methane that contributes to climate change.
Many farmers are realizing the economic benefits.
"The cost of this investment is about $1,500. The size I'm currently using is 60ft by 30ft. Considering it to be cattle, that would be about 4 cattle. So that's economic," said snail farmer Rose Kabura.
Kenya has both land and sea snails. In some coastal areas, marine molluscs also provide a rich source of protein during the dry season. Many resort to it as a substitute for vegetables.
"We really like this food because it is very useful during the drought when we can't find vegetables. We have no trouble finding an alternative to vegetables because we use this meal to feed our children day by day," said Zulfa Subira, a marine snail harvester.
Farmers are increasingly exporting snails to international markets such as Dubai where there is a demand for snail meat and their slime often used in beauty treatments.