Two more die in recent clashes in volatile Kerio Valley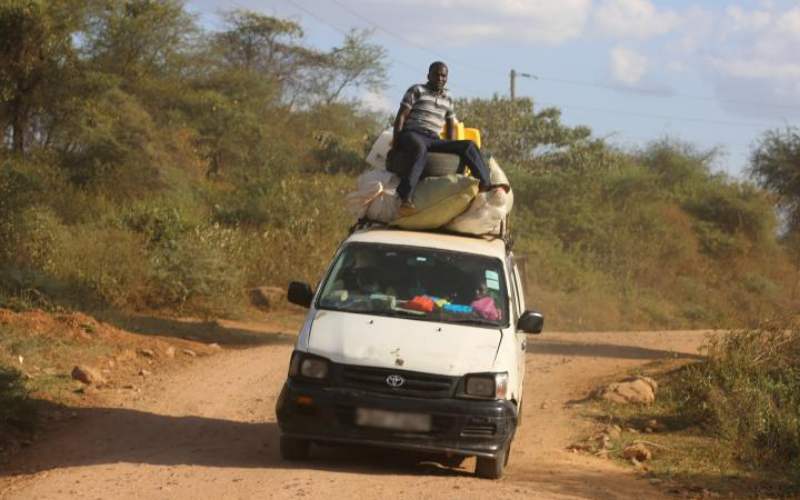 Tensions remain high in the Kerio Valley as deadly clashes continue to rock the region.
On Saturday, one person was shot dead in Chesegon, West Pokot, and on New Year's Eve a shepherd was shot dead by suspected bandits in Kapkobil, Elgeyo Marakwet.
Pokot Central Sub-County Commissioner Simiyuh Were said Evans Rutto, 24, was shot dead and Lotudo Longurianyang, 28, Raymond Ywali, 32, and Pnanga Samson, 16, were injured. during the attack on Friday.
At the same time, some 320 head of cattle were driven by suspected bandits towards Elgeyo Marakwet. "The police are there to restore calm. Some of the shepherds are hiding in the bushes.
West Pokot Governor John Lonyangapuo on Saturday warned the bandits would be named and turned over to security agencies.
"Anyone with an illegal weapon must be disarmed. Unfortunately, an attack is underway at a time when we are praying for peace," Lonyangapuo said.
Elgeyo Marakwet Deputy Governor Wisley Rotich called for an early resolution of the insecurity in the region.
"A protracted conflict causes the proliferation of illegal firearms to increase exponentially to a level that will be almost impossible to reverse," he said.
Elgeyo Marakwet Police Commander Patrick Lumumba said Christmas time has been relatively calm. "We have increased patrols, which has reduced the number of attacks. "
Former Inspector General of Police David Kimaiyo said the leaders had failed to cooperate to end the threat.
Residents of Elgeyo Marakwet, West Pokot and Baringo counties say the attacks escalated into inter-communal fighting. "It has gone from cattle rustling to revenge attacks between communities," said Kiptoo Sutter, a resident of Endo.
Mary Jepkeu of Kapkobil in Marakwet East says the attacks have crippled agricultural and commercial activities in the area.