Volatile Kerio Valley calls for calm and honest rulers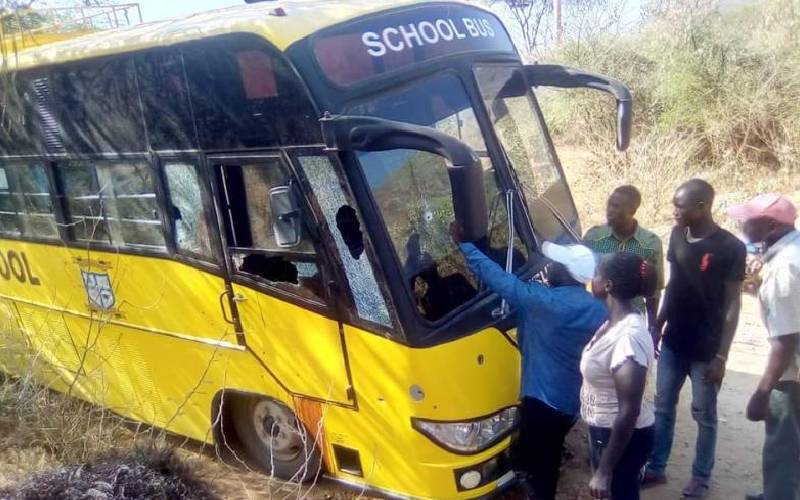 The lack of political goodwill and sincerity among elected leaders along the Kerio Valley is to blame for the escalation of banditry and cattle rustling.
Incidents continue to claim hundreds of innocent lives every year. It is sad that instead of the leaders of West Pokot, Baringo, Turkana, Samburu and Elgeyo Marakwet facing the threat, the blame game is on the agenda whenever the cattle rustlers strike.
Communities living along the valley have been subjected to untold suffering as not a day goes by without someone or people being killed and livestock being stolen.
It is sickening that in the 21st century enormous resources are wasted in pursuit of peace in the region; yet it should have been used in education, health, agriculture and water, among other initiatives.
Insecurity caused by cattle rustling and banditry has had a negative impact on the socio-economic growth of herders in the region despite the presence of hundreds of security agents.
The region has suffered an increase in the number of widows, widowers and orphans while poverty levels have soared. Recurrent attacks have scared off potential investors, despite the region's huge potential for economic transformation. It is also regrettable that the security agencies still apply the same methods to combat the threat which has proven to be counterproductive. There were several peace initiatives, including what was then dubbed the "peace caravan".
The partnership that involved caravanners (MPs), local elders, community organizations, youth and women's groups and the provincial administration led to the formulation of measures aimed at peacebuilding.
The peace caravan was to facilitate dialogue between the communities living along the Kerio Valley. But the threat would have been contained had the leaders been honest and spoken with one voice at peace forums and especially when retreating to their respective areas.
Security issues are a collective responsibility in which all members of society must participate to eradicate acts of lawlessness and engage in meaningful development initiatives. During ultimatums to surrender illegal firearms, the orders usually fall on deaf ears as the leaders of the targeted communities always side with their "people" and have the orders crushed from the start of the operation .
This indicates that there is no honesty and sincerity among the leaders in dealing with the threat for reasons they know best.
Today there is an urgent need for security operations to get rid of illegal weapons, deploy Kenya Police Reservists (KPR), start irrigation projects to engage people in the agriculture instead of relying solely on livestock for their survival.
The writer is the former principal of Tot High School